Enterprise-Level
Talent Acquisition

Software

'Hire and Retain Good People' is a complete system for recruiting and developing the best employees. Built by award-winning developers and designers, HRGP is the best recruiting software for managers seeking to build exceptional organizations.
Application Tracking System
Save time by automatically organizing applicants in a database that is easily accessible and searchable. Use advanced recruiting analytics to get the best candidates fast for the least amount of money possible. Compare applicants in a uniform manner to identify the best talent. Communicate with Job Seekers using SMS and email while keeping integrated histories of all interactions. Use templates and groups to get your messages out faster and easier. Our applicant tracking solution also allows you to quickly create and send employment offers using email templates that can be digitally signed. Launch and monitor best-in-class background checks and reference checks with a few clicks.
Onboarding
Use our HR recruitment software to create and send your new hire forms and get them digitally signed and stored for easy retrieval. Say goodbye to Form I9 headaches and the associated risks of massive fines that can be levied by I.C.E. for errors on the forms. Did you know each error on a Form I9 can result in fines of more than $2,000 levied by the federal government? Our ATS software can take the fear and confusion out of Form I9 and e-Verify if you choose.
Employee Management
More than ATS recruiting software HRGP also simplifies managing employees. Always have ready access to important employee information -- including completed forms, files, position descriptions, notes, time off requests, and assessments. Group commonly assigned tasks and related reminders into templates that you can assign to employees. Manage assigned tasks with advanced filtering and view on a calendar that syncs with MS Outlook and Google Calendar. Use integrated SMS and email for quick and documented communication.
Jobseekers
The competition for talent is fierce and that is why our online recruitment system makes it super easy for Job Seekers to apply and communicate with hiring managers using social media, SMS, email, and video interviewing.
HRGP Services
Application
Tracking System

Guided Hiring
Our ATS recruiting software helps to ensure uniform hiring practices by using easy-to-create hiring templates that include all the required forms, tasks, assessments, and questions.

Video Interviews
Reduce the hassle of face-to-face interviews for Job Seekers and hiring managers. Video interviews are convenient, easy, and affordable for interacting personally with candidates!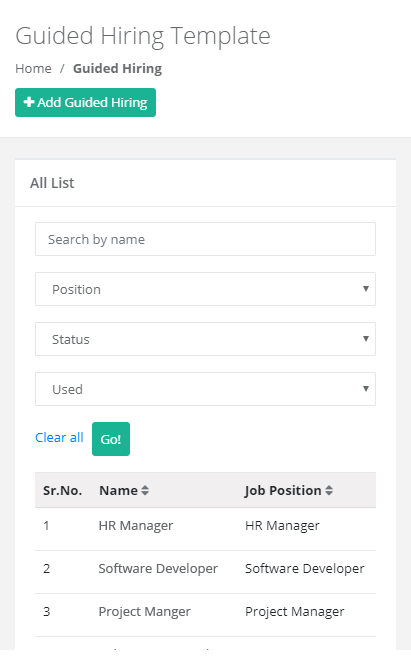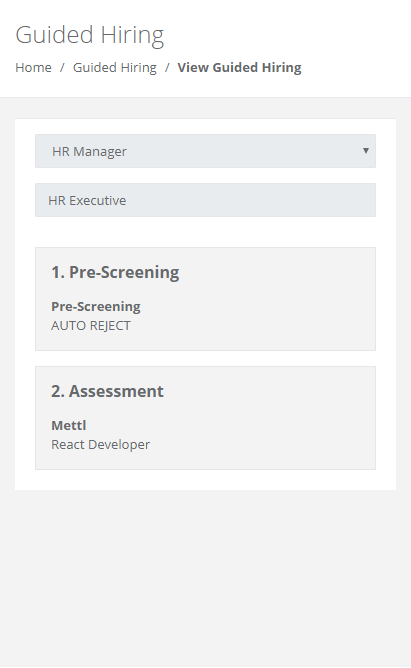 Assessments
Choose from a broad array of globally validated skills and psychometric assessments to more reliably hire the right person the first time.

Checklists
Never forget another task in the hiring process with checklists to help you ensure all things big and small are done every time.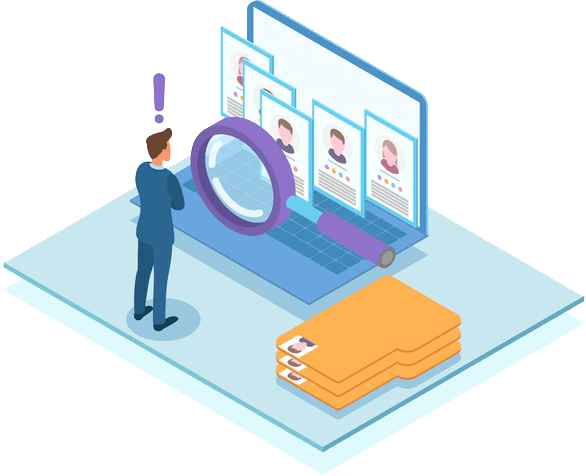 Resume Parsing
Automatically turn your resume into structured data that is easily searchable by potential employers.

Smart Job Search
An ultimate access to hidden job markets that accelerates progress in finding the right job for you on an easy to use best recruiting software.

One click Apply
Create your user account in HRGP, the best recruiting software and apply for any job with a single click.

Job feeds
Search and analyze job vacancies posted on internet on a user-friendly and comprehensive feed dashboard with integrated features such as easy apply.

Assessments
Showcase with potential employers your education, experience, and talents through a broad array of globally validated skills and psychometric tests.

Job Application Status
Apart from recruitment management software, the product features highly useful set of functions for a job applicant like application tracking.
Time off Request
(Leave Management)
No more chasing paper forms or searching emails. Our ATS software make super simple for employees to request time off and for managers to approve or reject.
Task
Management
Much more than simple HR recruitment software, HRGP includes advanced task management for you and your employees to stay on track, including the ability to create and assign groups of common tasks and related reminders to make sure things get done.
HRGP
Calendar
Quickly see at a glance approved time off requests, assigned tasks, and scheduled interviews with month, week, and day views. Coming soon the HRGP calendar will sync with MS Outlook and Google Calendar.
Document
Management
Get rid of the paper and go completely digital storing all of your important records on our secure cloud platform where you can easily manage and search your records.
Multi-channel
Communication
Use integrated email, text, video, and audio to communicate with candidates and employees while maintaining a complete history of interactions.
Digital
Signature
Allow employees and candidates to digitally sign, and store securely, any form or document.
HRGP
Onboarding
Apart from software's free applicant tracking system, each new recruit gets to have a personal Onboarding portal that makes the whole process automatic. It is efficient, quick and a digital replacement to non-resulting cumbersome manual jobs that ate up most of the time of an HR professional. Saver on time, and promulgator of better onboarding experience, it centralizes all onboarding activities to get your new recruits productive faster.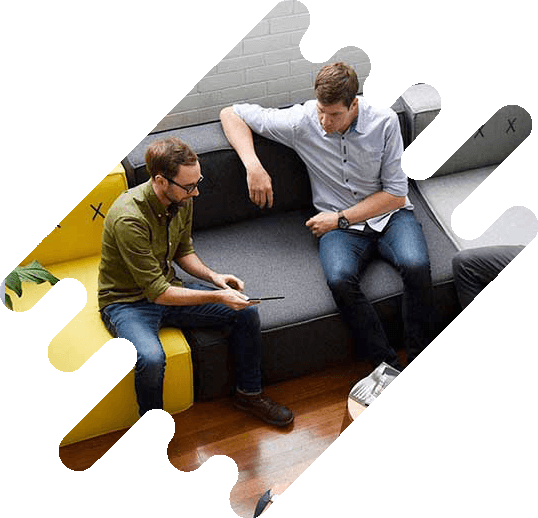 01

Digital Forms

Easily add your company's new hire forms and send them to new employees for completion and digital signatures and secure storage.

02

Form I9

Form I-9 is used for verifying the identity and employment authorization of individuals hired for employment in the United States. All U.S. employers must ensure proper completion of Form I-9 for each individual they hire for employment in the United States. This includes citizens and noncitizens. Both employees and employers (or authorized representatives of the employer) must complete the form.

03

E-Verify

E-Verify is a web-based system that allows enrolled employers to confirm the eligibility of their employees to work in the United States. E-Verify employers verify the identity and employment eligibility of newly hired employees by electronically matching information provided by employees on the Form I-9, Employment Eligibility Verification, against records available to the Social Security Administration (SSA) and the Department of Homeland Security (DHS).

04

New Hire Checklist

What do new employees need to do, learn, and experience in their first day, week, month, and year of employment? Our HR recruitment software allows you to create templates with all of these things in one place making it super simple to set up new employees for success!
The People Behind the Software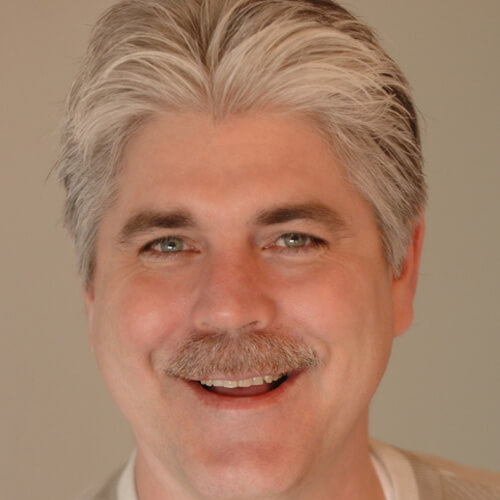 BRAD BARTLETT
Founder, Partner, CEO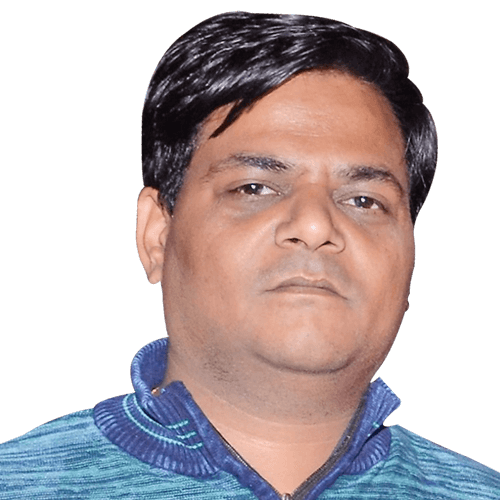 ANUP KUMRAWAT
Partner, CTO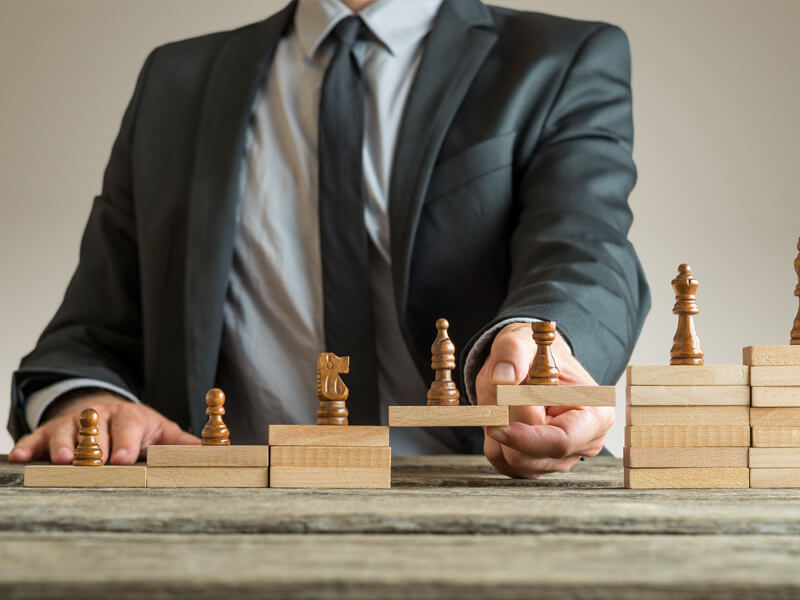 When it comes to recruiting talent, remembering this exchange between Alice and the Cat, in Lewis Carroll's Alice in Wonderland can help you hire more winners.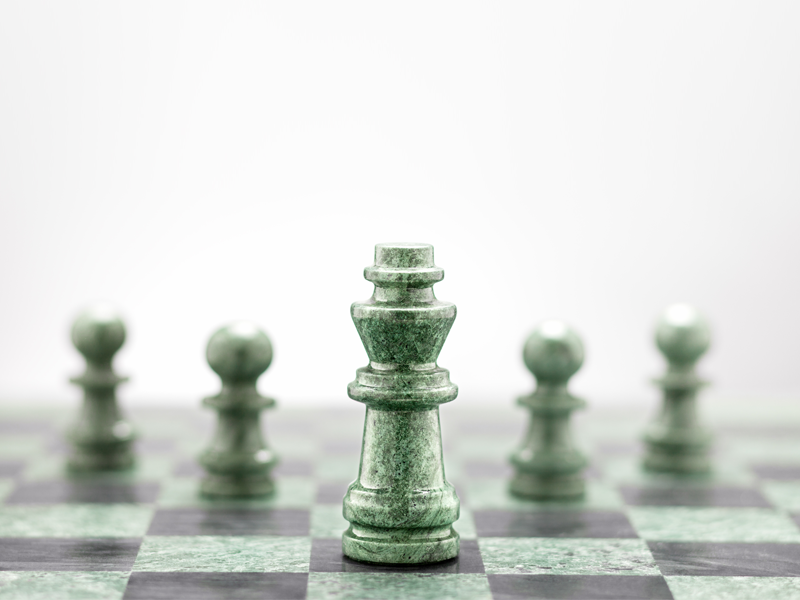 Not so long ago when there were far more candidates than jobs, the concept of candidate engagement was foreign to most businesses. But in today's hyper-competitive labor market with unemployment under 4% (Source: Bureau of Labor Statistics), and where the influence of social media continues to grow and expand, all organizations large and small must embrace candidate engagement, or risk losing the war for talent. Today, improving the candidate experience is no longer optional, or something to do when time allows, it is now an essential function, required for hiring the best talent.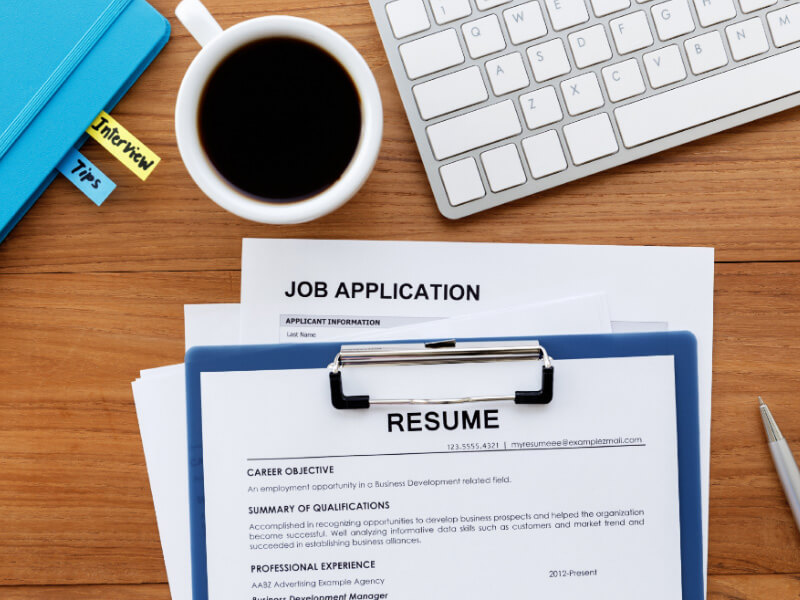 In days gone by, job seekers would submit their resumes, and those resumes would be reviewed by a person who would recommend them for further consideration, or reject them. But increasingly today, those decisions about which jobseekers are recommended are being made by sophisticated algorithms in Applicant Tracking Systems.You might think that only big companies utilize this technology, and while nearly all large companies do use ATS software, more and more small and medium-sized companies are also using online recruitment software. As a job seeker in a world full of Candidate Tracking Systems, it is essential for you to know how Applicant Tracking Systems work so you can write and format your resume to your greatest possible advantage.