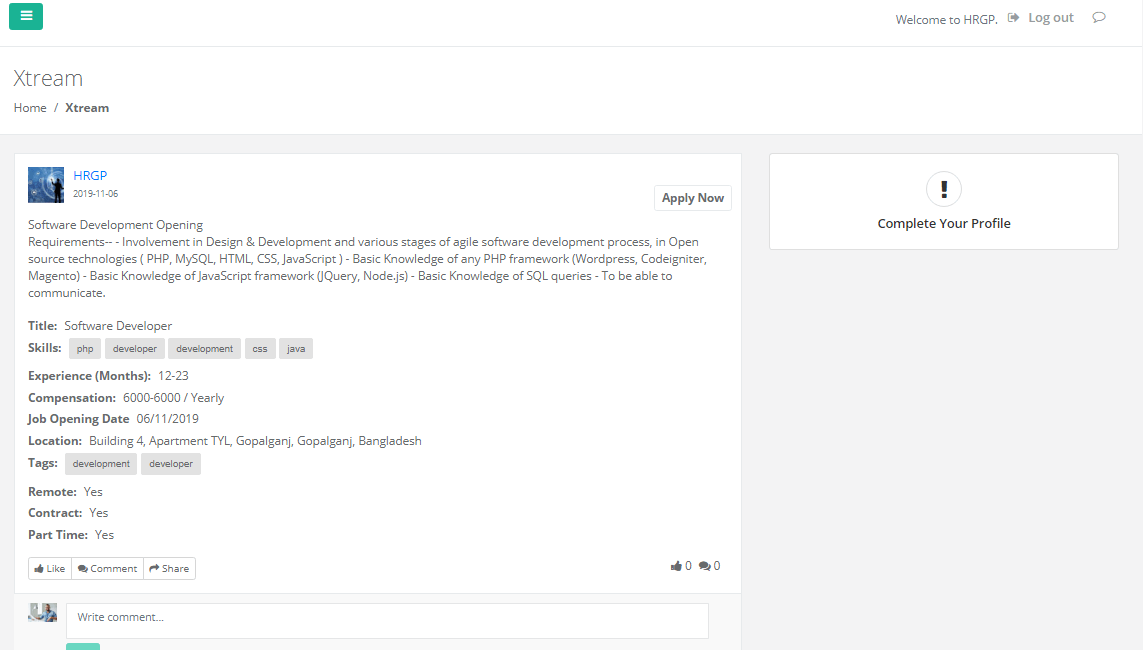 Professional Profiles
Job seekers can create and manage their own user accounts in the ATS software so they can search for, and one-click apply for jobs posted by employers in the HRGP community. Job seekers can also receive invitations from employers in the community to apply for their job openings.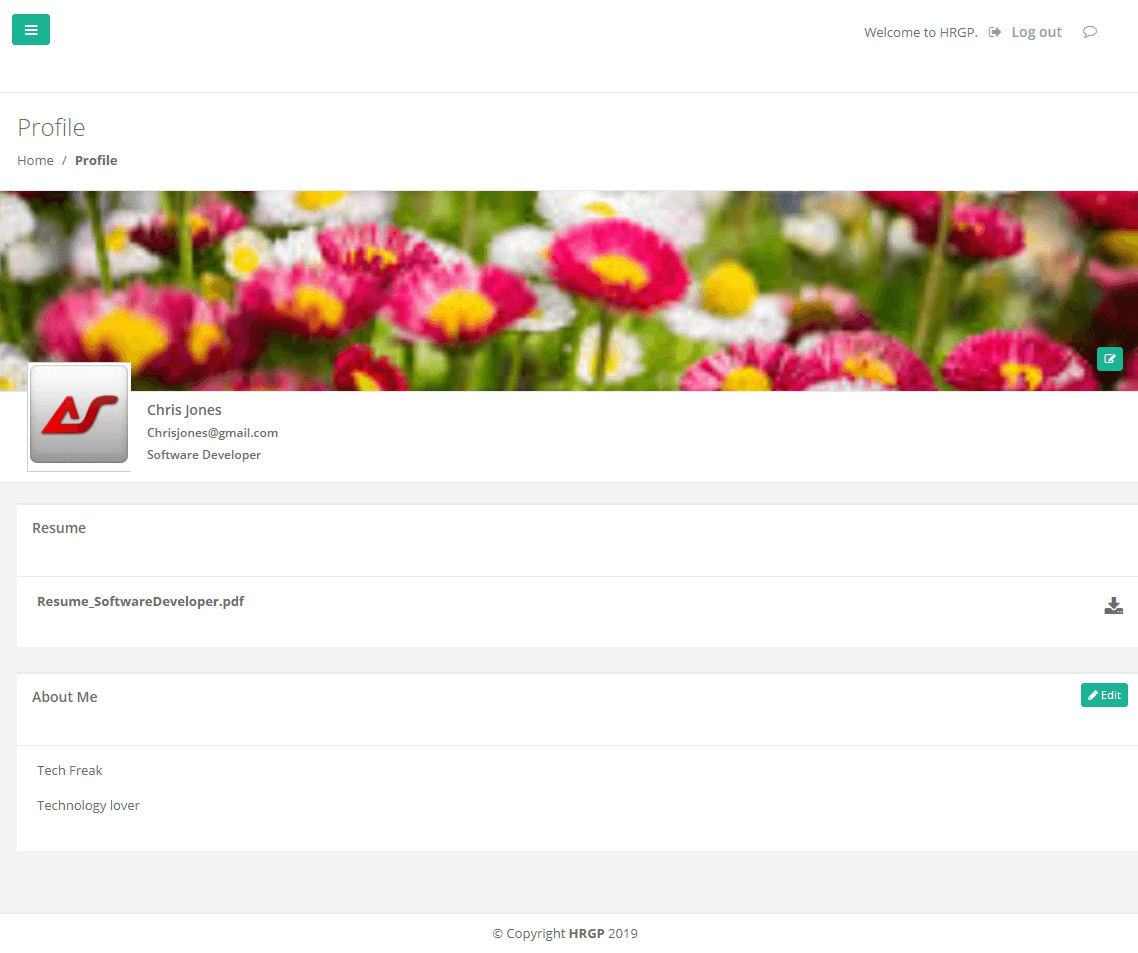 Resume Parsing
Job seekers can create their Professional Profiles by uploading their resumes into the Applicant Tracking System, where they turn into structured data that is easily searchable by employers in the HRGP community by keywords and phrases. Job seekers can edit their information at any time after parsing to ensure accuracy.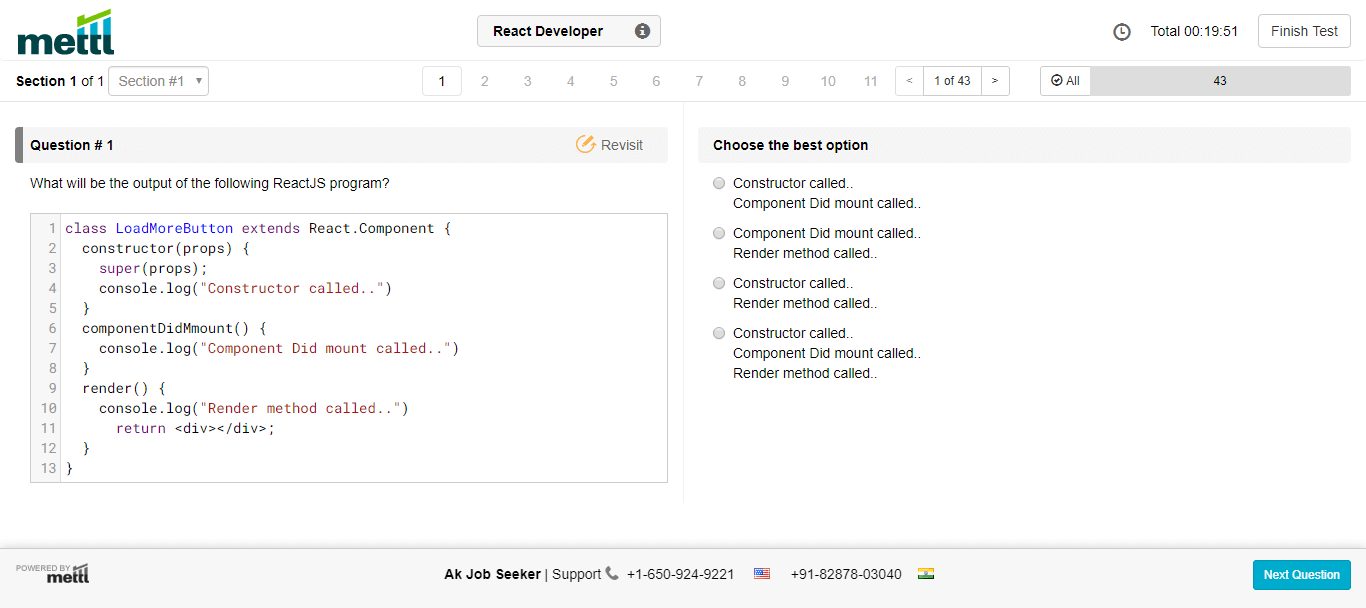 Assessments
Job seekers can choose from an affordable, broad array of globally validated skills and psychometric assessments in the Applicant Tracking Software, that they can use to better showcase their talents to potential employers. Job seekers always have the option to show, or not show, to potential employers, their assessments.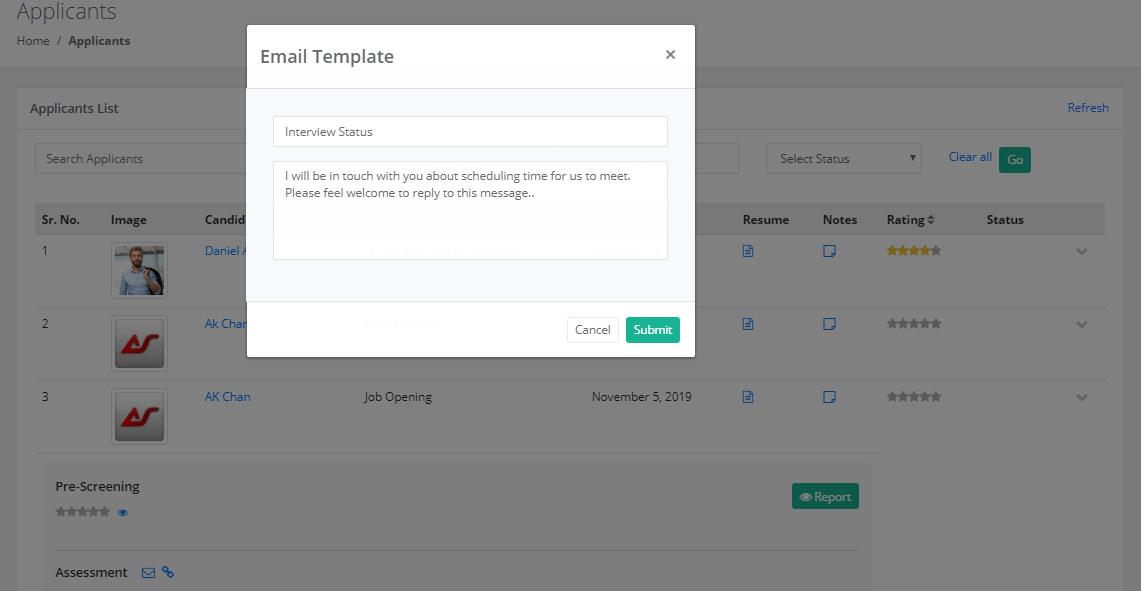 Job Alerts
Job seekers can choose companies in the HRGP online recruitment community to follow, so they can get notified whenever those companies post new jobs. Alerts are sent by SMS and/or email and job seekers can view the jobs in their user accounts where they can one-click apply.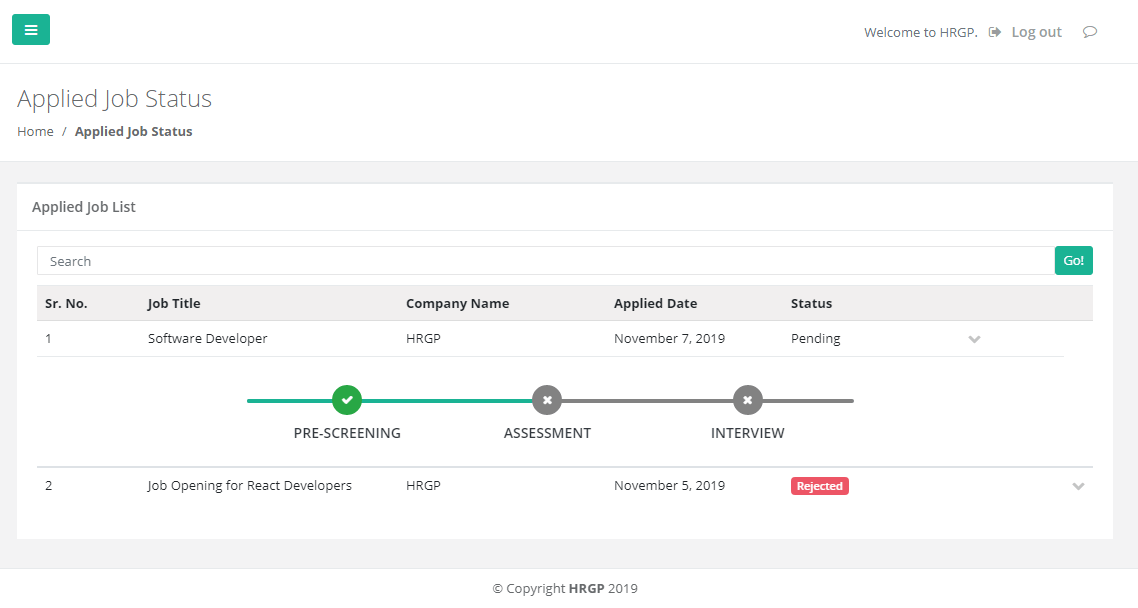 One-Click Apply & Applied Status
Job seekers can one-click apply for any open position in the HRGP online recruitment community using their Professional Profiles, and they can easily monitor their application status with each company from within their user accounts.
Public Profile URL
When job seekers create their user accounts their Professional Profiles include links that they can share with employers outside of the HRGP Applicant Tracking Solution, meaning job seekers can always put their best foot forward with any potential employers.